MARK COHEN: Italian Riviera, 2008
Maslow Gallery
Apr 13, 2013 - Jul 03, 2013
A selection of works from Mark Cohen's 'Italian Riviera' series will be the first presentation of these photographs in the United States, having first been exhibited in 2008 at the Antico Castello sul Mare, Rapallo, Italy, curated by Francesco Zanot.
Opening Reception: April 13, 2–4 PM
Mark Cohen, born in Wilkes-Barre in 1943, was included in the 1969 exhibition 'Vision and Expression' that was presented at the International Museum of Photography at the George Eastman House in Rochester. This exhibition, curated by Nathan Lyons, was instrumental in expanding the dialogue on contemporary image making. Three years later Cohen had his first one-person exhibition at the Museum of Modern Art in 1973. Cohen's work is included in major museum collections world wide, including: the Metropolitan Museum of Art; the Museum of Modern Art, New York City; the Museum of Fine Arts, Houston; the Corcoran Gallery, Washington, D.C.; the Art Institute of Chicago; and the Musee de la Photograhpie, Belgium, among many others. The Maslow Collection at Marywood University also includes 16 works by Mark Cohen from the 1970s and 80s.
The selection of works for this current exhibition at Marywood is from a series of photographs Cohen took in Rapallo and Genoa, Italy in 2008. Cohen was asked to visit the Italian Riviera as the guest artist for 'Rapallo Fotografia Contemporanea'. The photographic images that Cohen captured for this series reflect his signature 'street photography' approach that he has followed since the late 60s.
These photographs were first exhibited in 2008 at the Antico Castello sul Mar, Rapallo, Italy, curated by Francesco Zanot. This Marywood exhibition will be the first for these works in the United States.
This installation was carried out by the curator, along with the assistance of Nicole Zarick, the student intern working with The Maslow Collection this semester.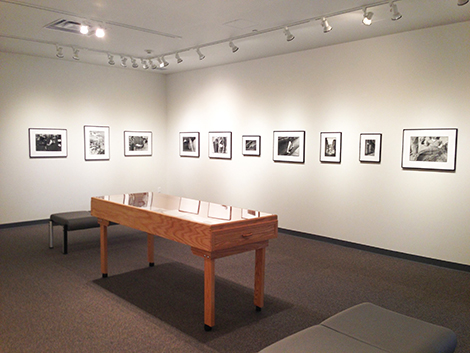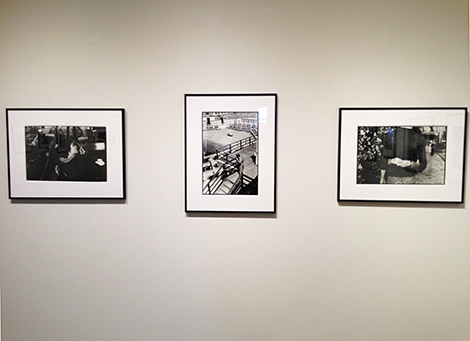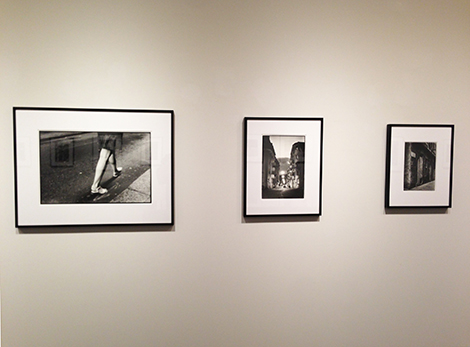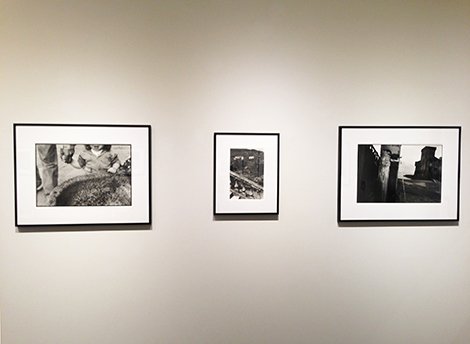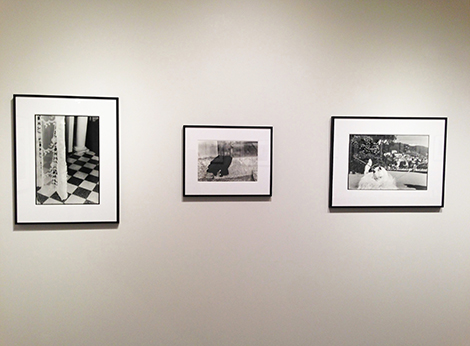 ---
All Current Exhibitions | All Future Exhibitions | Exhibition Archive
---