Mixed Media and 3D Design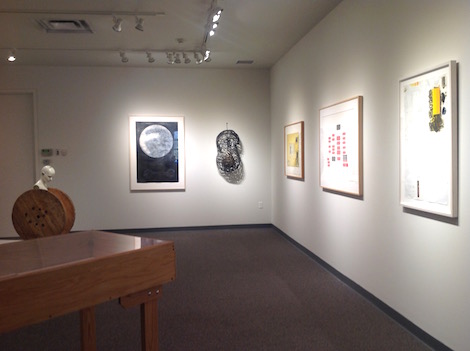 Maslow Gallery
Apr 03, 2017 - Apr 28, 2017
The current exhibition in The Maslow Study Gallery was installed for Nikki Moser's Sculpture I, and 3D Design classes. Nikki and the Maslow curator selected works from The Maslow Collection that would open up a dialogue on issues in the creative process that pertain to the initial formation of the concept or idea for a work, the source for this idea and its germination, as well as the relationship to aspects of notation and branching out in the long process of actualizing the idea, one that may take many different turns and forms along the way.
The works selected for this exhibition include both a two-dimensional drawing by Kevin O'Toole that was a study for his three-dimensional work, LW 51-89, 1989; and the three-dimensional works by Anthony Sorce, 364-6-10, and Yield which are each derived, at least in part. from found objects. Two works by Margo Sawyer, Darkness and Light, 1990 and Cosmic Ocean, 1990 are not directly related but speak to the artist's relationship between thinking in two-dimensions and in three, as are the works which carry over from the previous installation in the Maslow Gallery, Mel Kendrick, his untitled series of prints (2 of 6), and his sculpture, Basswood with Clay and Holes, 1986. The silkscreen, Limited Partners, 1990, by Peter Haley exhibits the schematic approach that he uses in both these textual works, as well as his more abstract color works. David Reed's Working Drawing for Painting 571-2, 2009 provides the viewer with direct insight into the thought process and testing out of possibilities by the artist over a long period of time as he struggles to reach a level of completion to the work. Both Robert Rauschenberg and Robert Petersen approach the use of collage with two different results and effects in their works, Bellini #2, 1987, and October, 1982, respectively. The poster by Art Farm (Chip Lord, Doug Michaels, and Hudson Marquez) for their installation along Route 66 in Northern Texas titled Cadillac Ranch, 1981 provides a range of information pertaining to the initial design and final installation of the work. And finally two additional small mixed media works by Susan Hendrix, Green, Red, Rust, 1987, and Silver Lake, 1987 give the appearance of 'landscape'.
The final design and installation of this exhibition was carried out by Joshua Pavlico and Chelsea Shultis two interns in the Arts Administration program working with the Maslow curator, Robert Schweitzer.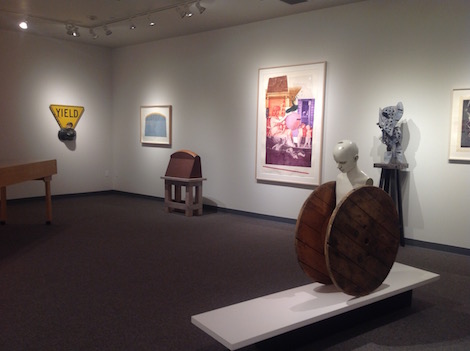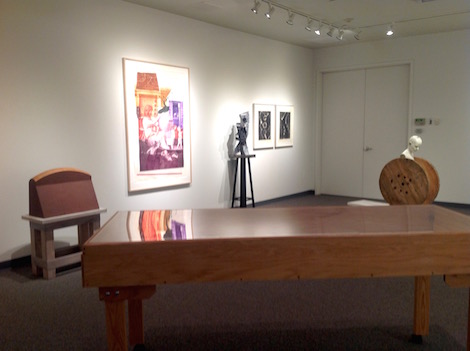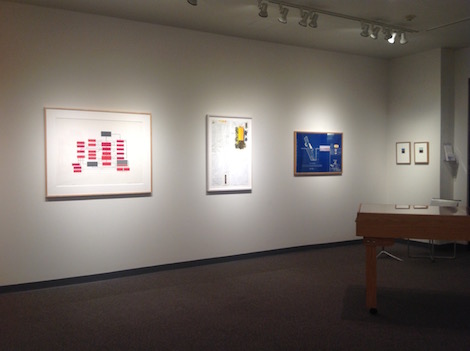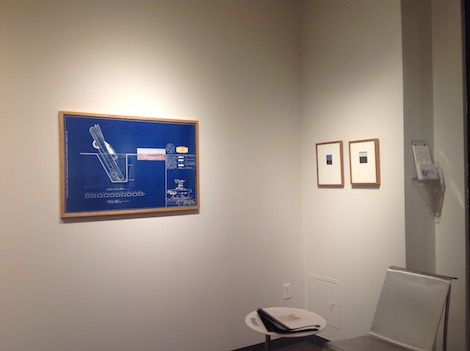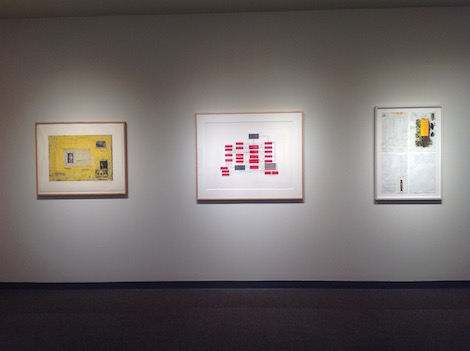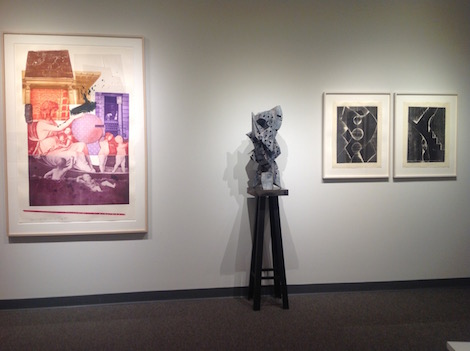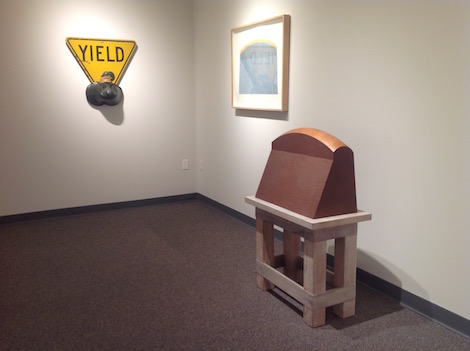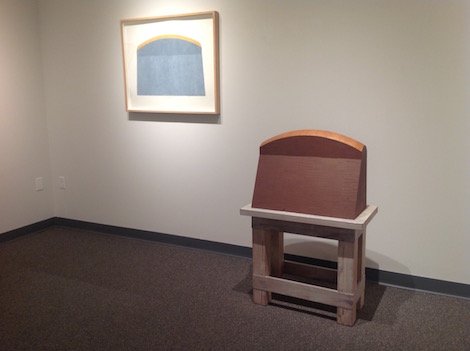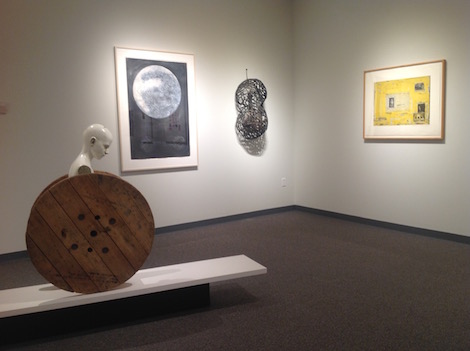 ---
All Current Exhibitions | All Future Exhibitions | Exhibition Archive
---