Printmaking: Woodblock and Linocuts Part ii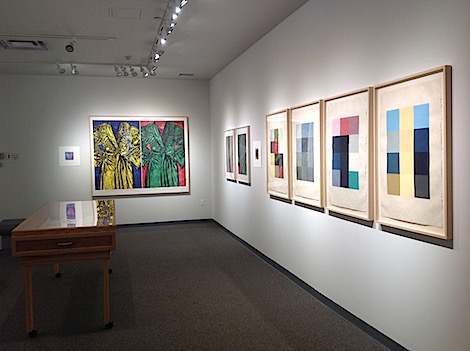 Maslow Gallery
Mar 17, 2017 - Apr 03, 2017
The current 'part II' exhibition in The Maslow Study Gallery was installed for Peter Hoffer's printmaking students who are working on woodcut prints this semester. The original selected prints from The Maslow Collection explore the range of image making techniques and effects that are possible with woodcuts, and additional mixed media processes. The selection and inclusion of additional works by former students at Marywood to this ongoing exhibition represents a follow up to a Maslow Study Gallery visit and discussion by the current printmaking students in Peter Hoffer's Art 226 Basic Printmaking class. The students were challenged to look through the extensive collection in the print department's archive and identify works by former students that would relate, either thematically, or by way of how the process reveals itself, to the works installed from The Maslow Collection.
The large print by Jim Dine, Kindergarten Robes, 1983, exhibits a strong wood grain pattern with equally strong colors, while the untitled, 1984, self portrait by Francesco Clemente is often read as a watercolor due to the possibilities in the Japanese process know as ukiyo-e, a popular technique form the 17th and 18th centuries that uses multiple blocks for each color that was employed to make this print (involving 22 woodblocks and 14 colors). Mel Kendrick's untitled series from 1990 exhibits a range of textural and tonal elements that are difficult to precisely determine just how he used the process, while the wood grain is clearly visible in this series as well. It is always visually interesting and helpful to include his sculpture, Basswood with Clay and Holes. 1986 when presenting his prints, given the shared sensibility to form and structure evident in both. Meltdown, 1989, by Sherrie Levine presents a more indirect conceptual approach starting with a computer program rendering down four well-known paintings to the relative saturation of color in each, and then using this information to determine the image of her work. Multiple printmaking processes involving woodblock, lithography and screen printing are seen in Roy Lichtenstein's Two Paintings Sleeping Muse, while the two works by Terry Winters, from his series Furrows, 1989 are again more straight forward woodblock prints, as are the two works by Joel Shapiro, both untitled from 1987 and 1989 (including linocut), in this installation.
The initial selection of works, along with the design and installation of this exhibition was carried out by Chelsea Shultis one of the interns in the Arts Administration program with the Maslow curator, Robert Schweitzer. In addition Joshua Pavlico, another intern in the Arts administration program, assisted with the installation.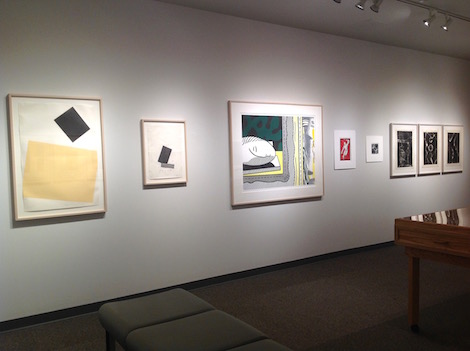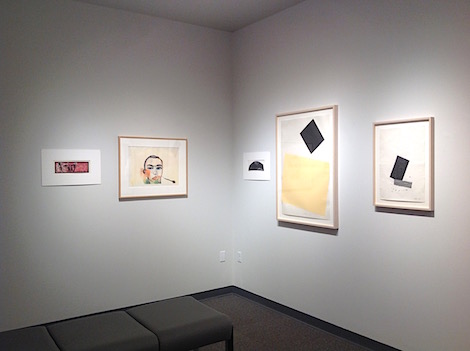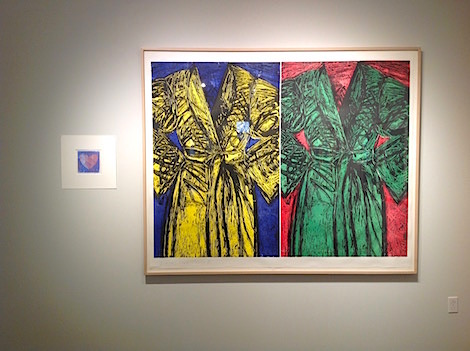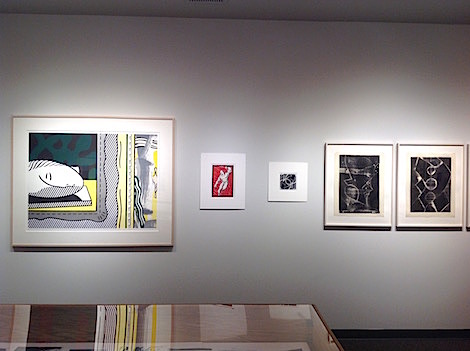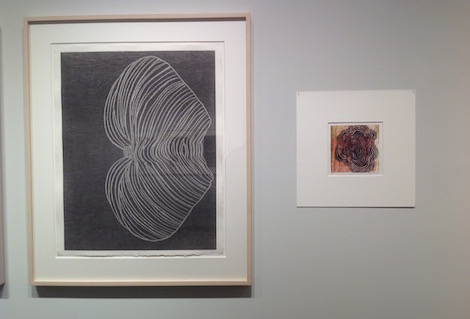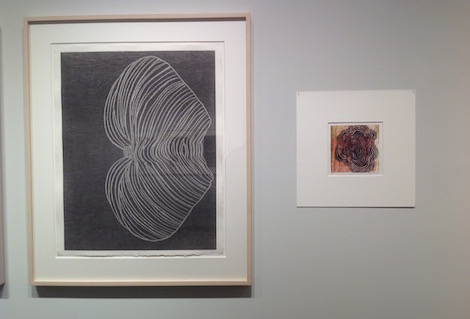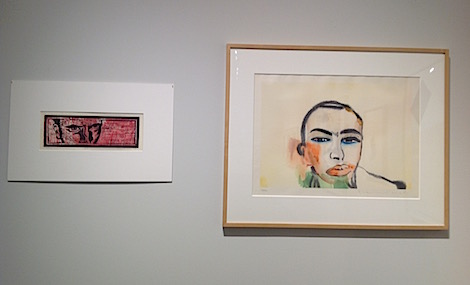 ---
All Current Exhibitions | All Future Exhibitions | Exhibition Archive
---